3D Total Hip Replacement
Total hip replacement is a surgical procedure to be considered for late degenerative arthritis of the hip joint. The group of patients which can develop severe arthritis consists of coxarthritis, rheumatoid arthritis, osteonecrosis/avascular necrosis sequelae patients and dysplastic conditions of the hip. In this surgery the severely degenerated joint surfaces of the pelvic bone and femur bone are removed and replaced by prosthetic joint implants. Correct sizing and alignment of these implants are crucial for implant longevity and decreasing risk of early failure due to losenening and dislocation. We utilise computer assisted surgical planning for selected complex cases with distorted anatomy.
---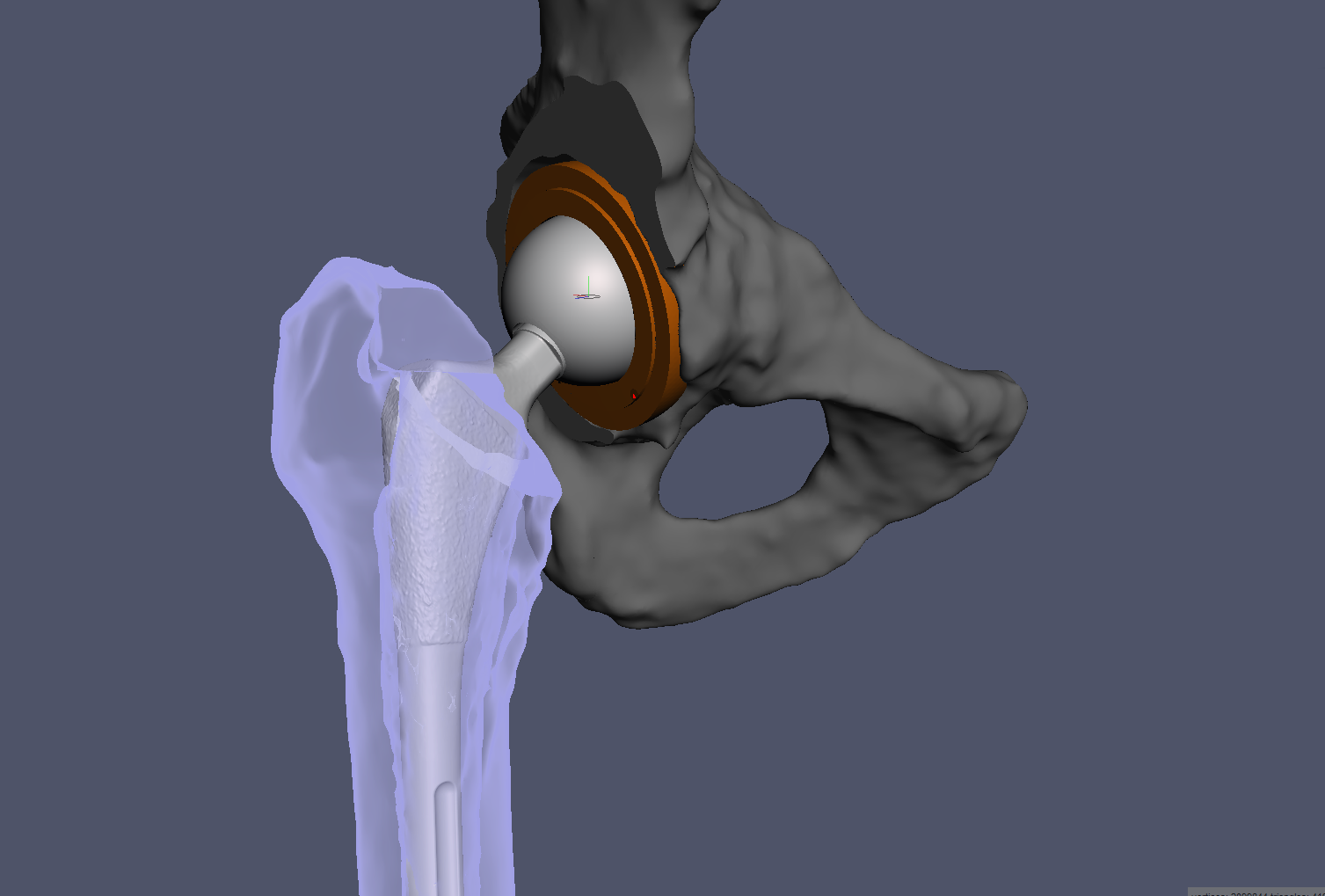 ---
These complex cases include dysplastic conditions of the hip such as congenital or developmental hip dislocation and perthes disease sequela. Analysing the true 3D computer models of the patient's hip in CAD software help us to decide on the proper size implants and the extent of reaming to be done to have the implant properly placed in the desired position. The patient specific planning with CAD software aide decreases the risk of peroperative fractures, extended bone loss and improper alignment. These in return minimise the chances for a patient to have early complications such as implant loosening and dislocation.

---
---
Hip replacement revision surgery may be very risky due to bone loss which is quite common for the patients undergoing 2nd or 3rd revision. In our clinic we consider patients with poor iliac bone stock as a candidate for computer aided and patient and specific surgical surgical planning and 3D printed titanium pelvic bone augmentation implants. This method enables us to visualise the bone anatomy in detail and design a patient specific 3D printed titanium cage-augment which through anatomical conformity easily applied and integrates to the patient bone by its porous interface structure mimicing the spongy bone. Utilisation of this technology may decrease the chance of implant failure after previous revision cases.

---