Malunion & Deformity Surgery
Deformity correction surgery implies operations that are carried out for malunion of bone fractures or skeletal deformities due to developmental or degenerative pathologies. With the help of 3D computerized surgical planning and 3D printed patient specific surgical guides even the severest of skeletal deformities can be corrected with high accuracy. The computer-assisted planning phase consists of analysis of possible simulations of osteotomies (surgical bone cuts) enabling the surgeon to visualize their results for before the actual surgery. Thus the computerised surgical plan helps to determine the optimal osteotomy choice which will provide excellent deformity correction along with good bone contact for faster bone healing and ideal implant adaptation to obtain strong osteotomy fixation to enable early mobilisation exercises.
Once ideal osteotomy is determined a patient specific oteotomy guide (bone cutting jig) is designed with the help of the computer software. The patient specific guide is then 3D printed and streilised to be utilized in the surgical procedure. The 3D printed patient specific guide is designed by bone surface mapping technique ensuring seamless match to patient's actual anatomy enabling safe and easy utlization. During the surgery the guide is temporarily mounted to the patient's bone where it naturally matches the anatomy and sits spontaneously. Later it is used as a ruler to perform the osteotomies assuring they are in line with the actual computerised surgical plan. When this advanced technology is combined with knowledge-based elements it ensures excellent deformity correction with as short as 2 weeks of postopertaive time to achieve moderate functional activity.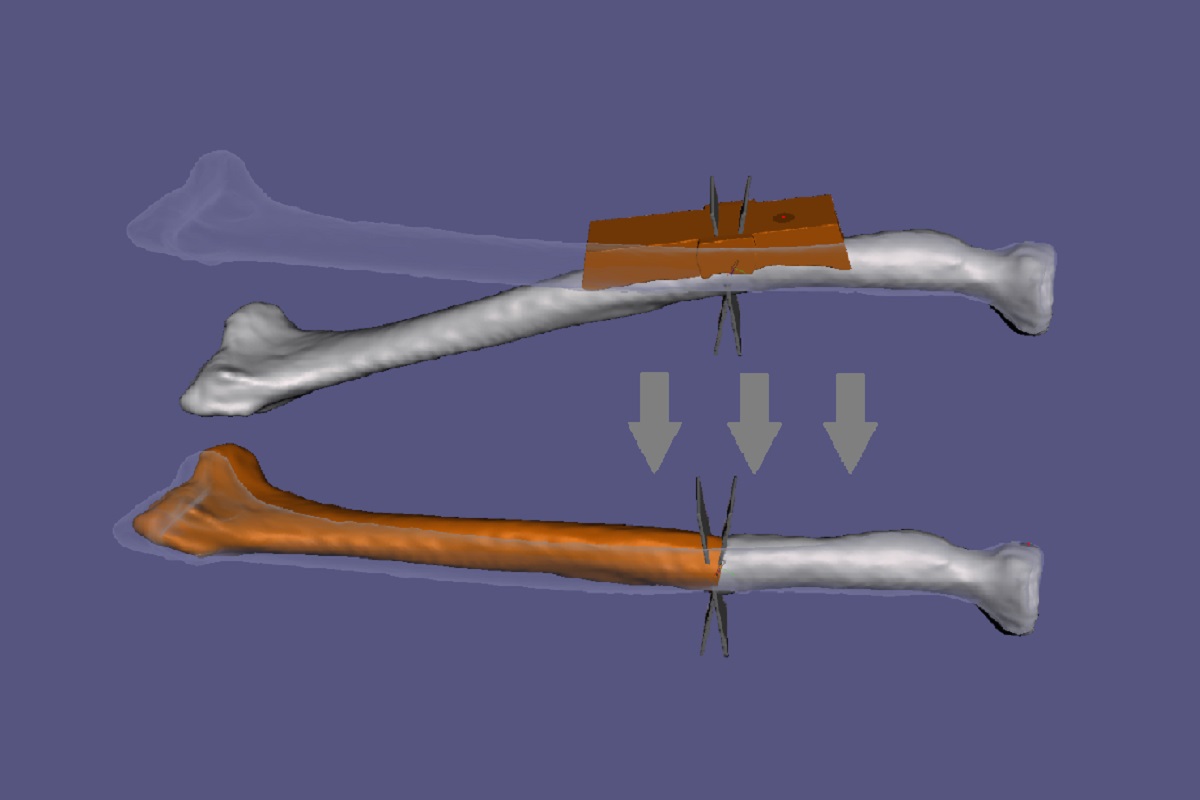 3D technology-assisted deformity correction surgery makes the most striking contribution to the malunion of elbow, wrist and forearm fractures. Since conventional malunion surgery is associated with unpredictable mechanical, aesthetic and functional results, these have been regarded as unnecessary and high-risk operations by many surgeons. Yet, with new technological assistance provided by 3D computer aided surgical planning and 3D printed patient specific custom surgical guides bone fracture malunions and many skeletal deformities are strictly corrected adhering to the computer simulations. Thanks to 3D computer simulations and the technological revolution offered by 3D printers surgeries utilizing these technological advancements offer high success rate and generally a shorter recovery period. Thus, most skeletal deformities and bone fracture malunions which were regarded risky due to the low success rate, are now treated in a much safer and predictable way.