Hip Osteonecrosis
3D PATIENT SPECIFIC HIP PRESERVING SURGERY*1
Osteonecrosis is a pathological condition of the bone where decreased blood supply to the spongy bone adjacent to the joint surface causes this bone to stop biological activity. This loss of biologic activity due to hampered blood circulation causes the bone to lose its structural strength. Through time acting compressive forces on the joint causes these parts in the joint to collapse. The collapse of the joint eventually paves a path to a no return course of degenerative joint disease. Sooner or later once severe, the degenerative joint disease mandates that the patient receives a prosthetic joint replacement as the treatment. On the other hand osteonecrosis is generally seen as a complication of steroid medication and is mostly seen in the hip joint of relatively young adults. For this population receiving a joint replacement is not the most desirable option for the fact that replacement surgery is a no return surgery. For such relatively young patients with hip osteonecrosis and stage I or II disease the hip preserving surgery options are to be considered since this kind of surgery may help the patients sustain their lives without progressing into degenerative joint disease eliminating the need for prosthetic joint replacement surgery.
---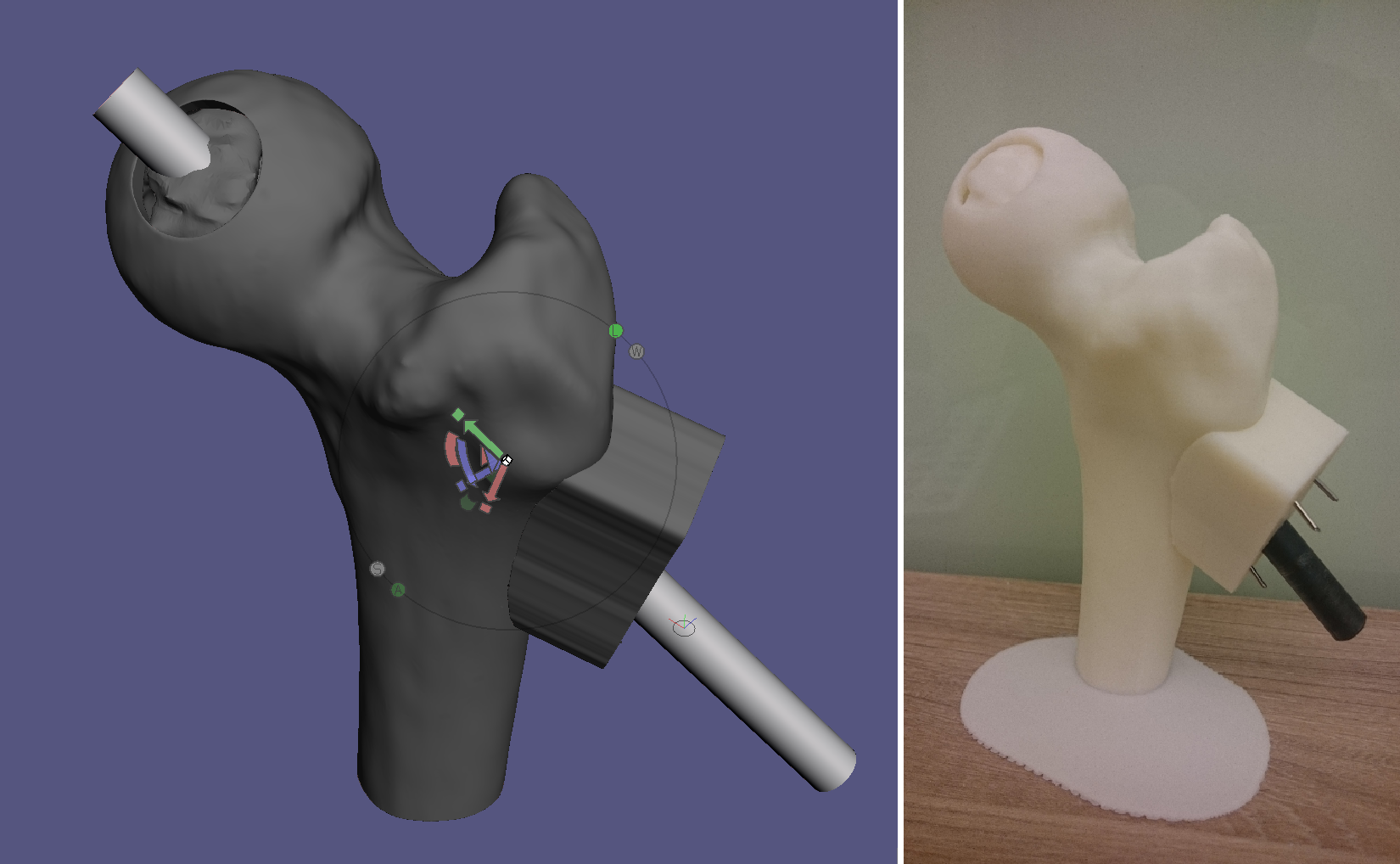 ---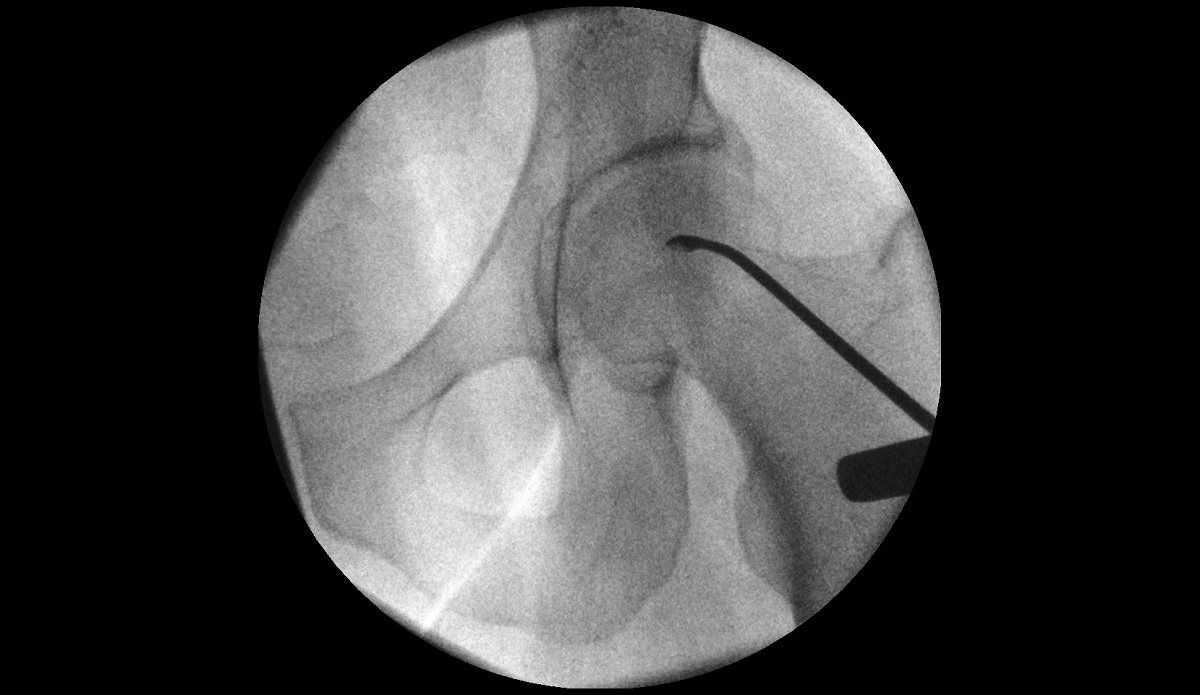 ---
The principle of the hip preserving surgery for osteonecrosis of the hip is to bore a tunnel the head of the femur bone from the lateral most surface of the femur and evacuate the necrotic bone mass and graft the reaming bore hole with bone grafts and sometimes bone graft alternatives. Traditionally this bore drilling is done by the guidance of radioscopy device which is basically an X-ray with a screen for the operation room. However the osteonecrosis it self is generally barely visible to the X-rays therefore the precision of the classical procedure is seldom guaranteed. Computer aided surgical planning enables us to use 3D MRI images to design a custom and anatomically patient fitting drilling guide to bore the femur precisely and safely.*1 It also enables us to use large calibre drills upto 12mm in diameter to better reach the osteonecrosis site and remove more necrotic bone. When combined with stem cell enriched, snug fitting, mechanically strong cylindrical bone grafting obtained from the patient's own pelvic bone this then helps to support overlying joint cartilage against early collapse and provide desirable conditions for the necrotic bone to regenerate.

---
---
*1 Clinical value of 3D printing guide plate in core decompression plus porous bioceramics rod placement for the treatment of early osteonecrosis of the femoral head. Li B, Lei P, Liu H, Tian X, Wen T, Hu R, Hu Y. J Orthop Surg Res. 2018 May 30;13(1):130. doi: 10.1186/s13018-018-0812-3.